3 minutes to understand PWAs
The PWA, an implementation with great potential
In recent years, PWAs have increased in notoriety. At a time when Google is pushing to improve the user experience even more, this type of application has many advantages that should not be missed. In addition to being much easier to develop than a classic application, it has many advantages . Briefly find out what you need to know about PWAs and what their benefits are.
What is a PWA?
A PWA is a version of a website optimized and tailored to resemble a native mobile application . It is developed in the same way as a website, in HTML, CSS and JavaScript but can function as a mobile application.
This version of the site or web application offers additional features such as:
a site shortcut directly on the home screen
receive notifications from the site
access phone features (camera, geolocation, microphone, etc.)
access to the site even offline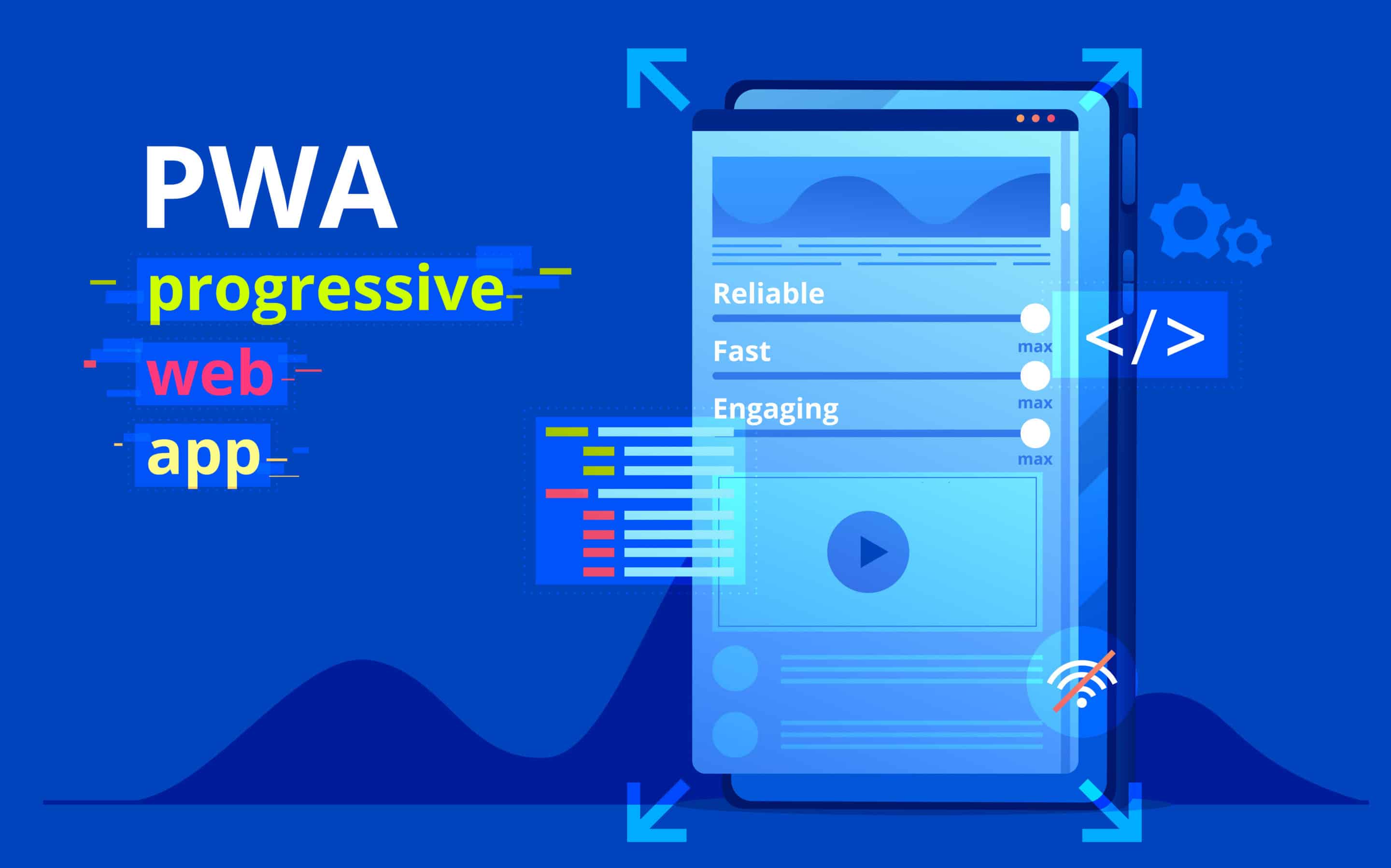 Photo credit: Adobe Stock. All rights reserved
PWA, what are the advantages?
Google's controls implemented on Lighthouse give good clues as to the many advantages of implementing a PWA on its site:
Connection independence
Thanks to the cache management through the use of a Service Worker, once the content is loaded for the first time, it is possible to consult it even in areas with weak network connection.
Engaging
The PWA offers an immersive full-screen UX (user experience) and easy re-engagement thanks to the sending of web push notifications.
Secure
They are reliable and secure.
Progressive
Progressive web apps work on any device by integrating the available functionality of the browser and the device being used.
Installable
This type of application allows installation on a mobile device, with a home screen and a shortcut.
Accessible
PWAs follow best practices for optimal accessibility.
SEO optimized
Although having all the advantages of a native application, PWAs can be listed on search engines just like a regular website.
Speed
Once the site is loaded, navigation is fast and smooth. In addition, the progressive web application is optimized for low connections or offline.
Finally, a PWA is a hybrid between a classic website and a mobile application . It combines the advantages of the functionality of modern web browsers with those of mobile phone applications without certain disadvantages.
Should I implement a PWA on my site?
The choice between a native application or a PWA will depend a lot on the projects, each of the options has its advantages and disadvantages.
If you want to improve the UX of your site as well as its performance, setting up a PWA is an interesting solution in addition to the speed of deployment.